NBA All-Star Weekend 2020.
The video is the complete production edit. The models walk in places where the music is playing, and the image is static. I hope you enjoy and join the movement!
WHat we do
Six Point Four gives back a portion of each of our movements to a cause that betters our community.

We create Movements on Cotton that are both edgy and subtle to share a message. Fashion is sometimes used to make a statement, we have statements and we use that to make fashion. We then use these movements to boost OUR agenda and pour back into OUR communities. 
Why not use the same fabric that broke our ancestor's backs to build our communities and shed light on things that benefit us as a whole...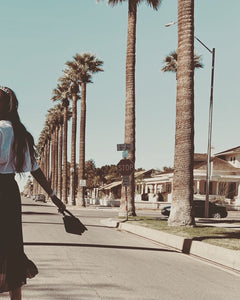 Why 6 Point 4?
The phrase "40 acres and a mule" has come to symbolize the broken promise that reconstruction policies would have offered economic justice for African Americans. The value of the promise of 40 acres and a Mule today would be worth 6.4 TRILLION DOLLARS.  Therefore, the name has been birthed to reflect the value we are as a people and the freedom
that was stripped from us. It's time we reclaim our value in a whole new way…
​This is a developing movement in the African American community around empowerment, hope, business-excellence, and the ability to monetize our true value of a united enterprise. We aim to remove the sting of historical harsh words and use the energy of hate and injustice as the fuel behind our passion and dreams.  Each of our movements are rooted in cultural events both current and historical, and are creating a platform for social issues to be expressed. Six Point Four is not a style, it is not a trend, it is a movement and we encourage you to add a movement into your fashion. 
We are a people who survive and thrive in the midst of opposition and $6.4 trillion is just the start.